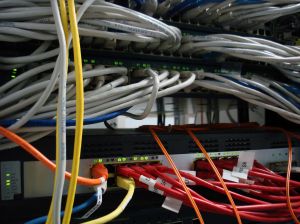 Branham IT Solutions (BITS) is your local computer and network support company capable of providing knowledgeable help for all hardware, software, and services. If the thought of needing to go into the computer room to do anything scares you, or your current IT guy is arrogant or unresponsive then you need to contact us now.
BITS has 15+ years of IT industry experience and many happy customers nation wide to prove our success. With experience in many types of systems including but not limited to: Windows Servers, Linux, Networking, firewalls, secure offsite backup, traditional and VoIP telephone systems.
We are also members of a newly formed group of IT solution providers in St. Louis that have vowed to provide top notch support by coordinating resources and knowledge and oversee that all of our customers receive the best solution available to them. With the know how of our certified and accredited support staff and an organization of other like minded providers to provide a complete solution you cant go wrong.
Contact us now
636-253-7091